Apple TV 2.3.1 update breaks Boxee (Updated 2x)
Apple pushed an update to the Apple TV labeled 2.3.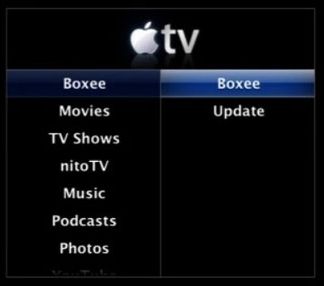 Apple pushed an update to the Apple TV labeled 2.3.1 last night that Boxee users may want to stay away from. According to MacMerc the update disables the Apple TV hack that allows it to run Boxee.
One change that has been noted by those who neglected to disable auto-updates when they installed Boxee, is that the update unceremoniously removes the third-party add-on.
Not only does the Apple TV update process not give any update as to what's included in the update - it's turned on by default. If you don't wish to disable your Apple TV's third party add-ons you should turn off auto-updating. Like now.
Update: A post on XMBC.org details how to turn of Apple TV's auto update feature:
1) Open terminal 2) type: ssh frontrow@AppleTV.local 3) type password: frontrow 4) type: sudo bash -c 'echo "127.0.0.1 mesu.apple.com" >> /etc/hosts' 5) close terminal
Why does Apple do stupid things like this? Pressure from the networks, perhaps?
Editorial standards