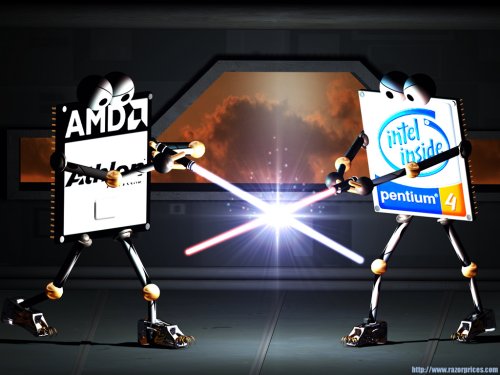 Intel is asking the European Union to overturn that mammoth $1.45 billion fine the EU slapped it with last May, saying it's a "manifestly disproportionate" fine, AP reports.
The European Commission found Intel used all kinds of dirty tricks, strong-arm tactics and kickbacks to the big PC makers to crush AMD. But Intel says the Commission didn't provide enought proof to back up those kinds of assertions.
Intel says regulators are mistaken to judge these discounts as illegal without checking if they actually shut A.M.D. out of the market and had "immediate, substantial, direct and foreseeable effects" on sales to European customers.

The company says A.M.D. increased market share and profit during part of the 2002-2007 period and that A.M.D.'s "own shortcomings" were to blame with poor sales in some markets or with some computer manufacturers.
No date has been set to hear the appeal.