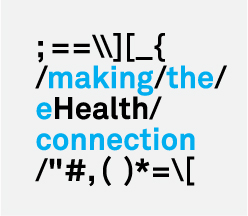 I was recently fascinated by presentations by Bob Iannucci (CTO, Nokia) and Ken Banks of kiwanja.net at the Supernova2008 conference in June around mobile technologies in the developing world.
Ken Banks discussed how mobile minutes are a form of currency in Africa, showing images of mobile phone kiosks mounted on bicycles, Nokia's 'Ka-torchi ' flashlight with built in mobile phone, and also discussed cheap anonymous sms mobile devices using Frontline SMS which are positively influencing fairness in politics in Pakistan and are used in over 40 countries.
Ken shared the profound change enabled by mobile technology:
"The impact that mobile phones have on the developing world is as revolutionary as roads, railways and ports, increasing social cohesion and releasing the entrepreneurial spirit that stimulates trade and creates jobs" Professor Leonard Waverman London Business School February 2007.
On a parallel plane Nokia's slides showed how they are conducting sophisticated research using gps tracking which has tremendous implications for mapping movement of viruses across continents. Doctors can now use mobile devices to to tag patient condition and sending, for example, xrays from Africa to India by mobile network to be checked by doctors and diagnosed.
Making the E Health Connection
I was recently invited to blog at a conference which brings many types of organizations together to collaborate on global health initiatives at the Rockefeller Center in Bellagio Italy. "Making the E Health Connection" is a major conference to establishing partnerships, frameworks and agreements that will advance global health systems.
The specific segment I was involved with was the 'mHealth and Mobile Telemedicine' track, organized by the UN Foundation, Vodafone Group and the Telemedicine Society of India. I wasn't able to make it over to Italy for this specific event due to previous commitments and time pressures but followed proceedings closely with telephone and online updates.
This is a long term initiative which is a powerful example of collaboration on a global humanitarian scale, and is something which will greatly benefit from the rapid advances in enterprise collaboration techniques and technologies.
A wide range of 31 organizations were brought together by the three principal organizers. The UN Foundation and Vodaphone have a technical partnership. The Gates Foundation, Microsoft, Nokia and many other global players in technology, business and humanitarian interests are actively participating in this ongoing effort.
Of particular interest to me was the involvement of Datadyne, who have created EpiSurveyor (Epidemiology Surveyor) "a free, open source tool enabling anyone to very easily create a handheld data entry form, collect data on a mobile device, and then transfer the data back to a desktop or laptop for analysis -- without expensive consultants, software subscriptions, or long-term contracts".
Intriguingly this volume of data is being collected in an open source collaborative environment for centralized analysis and project management. I will be discussing this in more detail in a future post, along with details of the tremendous advances in sub saharan Africa enabled by using mobile technology architecture for healthcare initiatives.
It is incredibly refreshing to see collaboration on this scale to further humanitarian aims, and I intend to follow this closely in the future. There are enormous benefits to applying enterprise collaboration strategies and tactics to humanitarian problems and the UN Foundation are at the forefront of forging positive change.