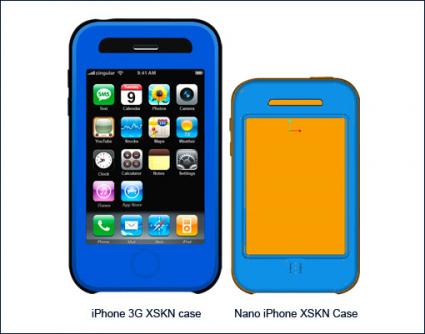 According to MacRumors, the questionably reliable iDealsChina has posted information and renderings of what it claims to be an "iPhone nano."
It is the same height as the just release Nano but wider and thicker and with the same iPhone 3G contours.
This isn't the first time that the iPhone nano has been rumored, iLounge posted smaller touch screen photographs in June 2008.
The 2.8" screen is shown as having a 52.6mm (2.1") by 67.7mm (2.7") component footprint, with an actual viewing area of 45.6mm (1.8") by 60mm (2.4"). An additional 15-20mm (0.6"-0.8") of height is added by the black frame with Home button hole, providing a place for the screen's control circuitry and connector to rest as well.
iDealsChina claims the iPhone nano will be announced at Macworld San Francisco 2009 but MacRumors points out that the site has a "very mixed" track record, although it scooped the Griffin iPhone 3G case moldings back in May 2008.
Although a smaller, cheaper device would seem like a logical progression of the iPhone line, most people dimiss the iPhone nano as fiction because it would be incompatible with the 10,000+ App Store applications because of its different screen size and resolution.