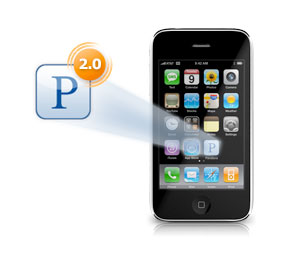 Pandora (iTunes) is easily one of the most compelling applications on the iPhone, bar none.
For the uninitiated, Pandora is an automated music recommendation and Internet radio service created by the Music Genome Project.
As a huge fan of Pandora I was excited to learn that version 2.0 of the iPhone app is now available with some fun, new features:
Tap the album art to see a progress bar, create a station from the current song or artist, or email the current station to a friend.
Read artist bios on the flip side of the album art.
Rotate to landscape to see recently played songs in coverflow.
Play song samples for all of your song bookmarks.
Create stations based on genre
More information is available on the Pandora iPhone page.
What music services do you listen to on your iPhone?