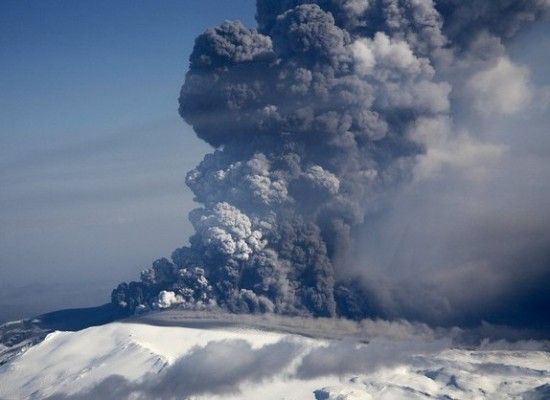 Jokes like: 'We want your cash, not your ash,' from wits in Europe aside, (a reference to bailout money) the eruption at Eyjafjallajokull, Iceland last week is wreaking havoc with EU air transport and putting paid to the attendance of some people at events like: Social Business Edge and Collaborate 2010. In London, a cloud camp event was cancelled (sic) and as far as we know, the chaos is going to continue at least through the middle of this week. Some are saying it is worse then the aftermath of 9/11. The UK Met Office is providing continuous updates while Chris Lewis, Founder of Lewis PR aka @largeburrito provides a running commentary and links to articles on the topic alongside his political commentary links covering the British General Election. A useful, if eclectic mix.
In and amongt the various Tweets, I saw a link to a note by Gartner analyst Jeff Man who talks to the different uses of social media by KLM and Air France. He says:
I was very impressed with KLM's outreach via social media, primarily Twitter and a Facebook page. There was a fairly constant stream of updates with links to the latest information, and answers to individual questions. KLM used these channels to publicize their pressure on regulatory authorities to open up European air space after conducting several test flights without incident.

Air France was another story. Her flights are operated by Air France. Their web site with official info was rarely updated and had little information about how to rebook or what the terms and conditions for changes or refunds (some information was added on Sunday). The Twitter feed was utterly silent. The most recent post from the company on itsFacebook page was from February. It was obvious that Air France did not really want to use these social media channels during this crisis.
KLM and Air France are part of the same larger group but to look at their different responses you'd never know that. As Jeff points out:
The chaos created by the volcanic ash cloud presented unique difficulties for travelers and airlines alike. Huge events like this also present unique opportunities. I'm sure that the companies that grasp them will enjoy benefits long after the crisis has passed. While getting stranded is never fun, the goodwill created by KLM through Twitter and Facebook will persist. I suspect that for the Air France customers who went to social media channels, it is mostly the irritation that will remain.
In making the point, Jeff is alluding to a much larger problem. Efficiencies in the supply chain are as much about intra-business blockages as they are about connecting the dots between third parties. How can it be that at the most superficial of levels, two large companies, both owned by the same group are capable of taking such very different communication paths? If they cannot get that in step then what hope for creating efficiencies throughout the group? If nothing else, social media has pointed out one of the most glaring problems that exist for business. Social media won't have the immediate answers but it can expose the weaknesses.
But it's not all bad news. The prime minister of Norway was allegedly caught on camera running the country in absentia via an iPad. Score one for innovation?
Endnote: for those wishing to follow the action, the tag...unsurprisingly...is #ashtag
And for more witticisms on this event, check out:
RT @: RT @: Iceland. First they go bankrupt & now they set their island on fire. Anyone smell insurance scam /LOL