Microsoft has announced that it will improve multi-monitor support in Windows 8. At the moment, only a small minority of Windows users stand to benefit, because only about one in seven have more than one screen. However, the new features could tempt users who are upgrading to Windows 8 to take the obvious next step: add a monitor with a touch-sensitive screen.
The preview version of Windows 8 was widely criticised for its limited support for multiple monitors. However, in a blog post published last night (Monday), Mark Yalovsky, a lead program manager on Windows 8's User Experience team, said the final version would enable users to have taskbars on each screen. They could have the same taskbar on each monitor, which is the default setting, or have the taskbar show only the applications that are running on its particular screen.
Users will also be able to access the Start screen from any monitor, run Metro apps on any screen, and move Metro apps between screens. Pressing the Windows key will also launch the Start screen on the last monitor where it, or a Metro app, was displayed. This enables scenarios where the primary monitor is used for traditional desktop computing while a secondary touch-screen monitor is used for Metro apps.
Microsoft says that data from its Windows Feedback Program shows that 85.32 percent of desktop PC users and 95.64 percent of laptop PC users have only one monitor. However, using multiple monitors generally leads to greater productivity, because more applications can be conveniently opened at the same time.
Office workers typically use the main screen for work applications and the second screen for email, messaging and perhaps for browsing. Desktop PC users usually have the two monitors side by side. However, laptop and tablet users can configure their Windows 8 systems so that the standalone monitor is positioned above the built-in screen.
In the UK, the cost of a second LCD screen is about the same as one day of an office worker's time, so this should soon be recouped in extra productivity. Touch-screen monitors are more expensive, but still generally in the £150 to £250 range, including VAT. These can be used with Windows 7, which has multi-touch features, though they are obviously more attractive with Windows 8.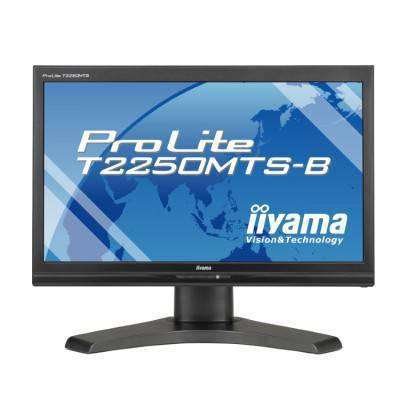 Multi-touch monitors typically cost about £150-£250
In an earlier blog post, Creating the Windows 8 user experience, Jensen Harris noted that: "The first version of Windows was a rough graphical shell around DOS, intended primarily to be used with the keyboard. A mouse was strictly optional and very few PCs had one. In fact, the mouse was a bit of a curiosity at the time, perceived by many experienced users as inefficient, cumbersome, un-ergonomic, and hard to learn how to use."
A vocal minority resisted the introduction of the mouse and the dramatic changes introduced in Windows interfaces with Windows 3 and Windows 95. The implication is that Microsoft expects a similarly vocal minority to resist the changes introduced to cope with touch, but that these will be accepted over the next decade.
Of course, businesses are often very slow to adopt new paradigms. However, businesses that are considering a BYOD (Buy Your Own Device) model may well find that the pace of change is no longer under their control.